Charlotte Hornets: Ranking the Past 10 Charlotte Seasons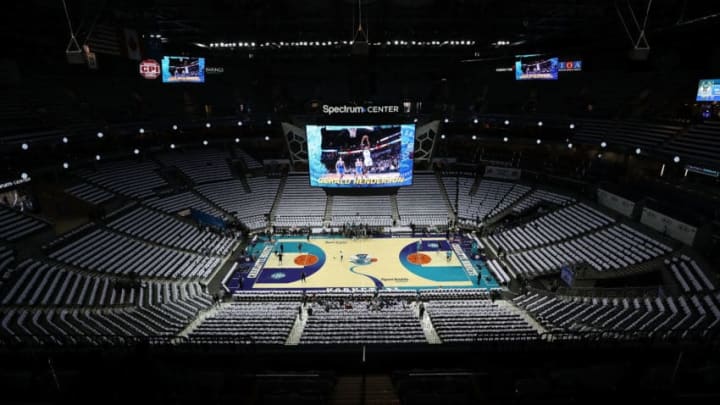 Charlotte Hornets Court (Photo by Streeter Lecka/Getty Images) /
Charlotte Hornets Kemba Walker (Photo by David Dow/NBAE via Getty Images) /
In the past ten seasons, the Charlotte Hornets/Bobcats franchise has endured a lot during their time in Charlotte.
During the past ten seasons, the Charlotte Hornets franchise has had the chance to be known as two different names, and two different brands. They have been known as the Charlotte Hornets and Charlotte Bobcats.
This article will rank the past ten seasons of Charlotte basketball. A majority of the articles were done based upon the team's record, but it is always nice to analyze the previous seasons in Charlotte.
In this NBA season, Charlotte finished the year with a (7-59) record; this ranks number #1 as the worst season in NBA history. The team suffered twenty-three consecutive losses during the season as well. The head coach for this team was no other than Paul Silas.
This season occurred during the time of the NBA lockout. Charlotte only had the chance to play sixty-three games during the course of the season. Perhaps things could have turned out, and the team wouldn't be known as the "worst team" if they played a full eighty-two games.
In the 2011-2012 season, the team's leading scorer was Gerald Henderson with 15.1 points per game. The next two leading scorers would be Corey Maggette with 15 PPG, and soon to be superstar Kemba Walker with 12.1 PPG.
The best part of the season would have to be when Charlotte selected Kemba Walker. Walker had a lot of hype surrounding him after he made the game-winner in the Big East Tournament game against Pittsburgh.
Though suffering a losing season, Charlotte was able to pick-up Kentucky Forward, Michael Kidd-Gilchrist with the 2nd pick in the 2012 NBA Draft. The only player to go ahead of him was no other than Anthony Davis, who was drafted by the formerly known as, New Orleans Hornets.