Charlotte Hornets: Devonte' Graham or PJ Washington — who's the better long-term prospect?
Two young players, Devonte' Graham and PJ Washington, have stood out among the rest for the Charlotte Hornets. Which one will have better long-term success?
Throughout the 2019-20 season, Charlotte Hornets fans have been more upbeat about the future compared to previous years. With a clear direction in sight, things are looking promising in the Queen City.
The collection of young pieces that this team has is quite interesting. Scott Overby, a Contributor for Swarm and Sting, recently broke down which pieces are worth moving forward with and which pieces still have question marks surrounding them.
It shouldn't come as much of a surprise seeing that both Devonte' Graham and PJ Washington are two pieces worth keeping around for the future. If you ask me, and probably Charlotte Hornets fans, I'd say that those are the two best prospects on the roster right now.
Graham has shocked everyone with his play thus far. With Kemba Walker signing with the Celtics during the off-season, Graham has taken on a new role with the Hornets, and he's excelled, making the case for a potential All-Star appearance in just his second season.
Washington, meanwhile, claimed the starting power forward spot prior to the regular season and he hasn't let it go. Once thought to be a bench player and a potential G-League player, Washington quickly shut down those assumptions.
This leads me to a question — which player is the better long-term prospect for the franchise? Now hold on, I know that the Hornets have both, and they are lucky to have that, but still, it doesn't hurt to debate and come up with our own opinions on the two.
I'll start off by saying this — I don't think that either player is really a guy that you can build a franchise around. I do think that they can be terrific supporting players, but I don't think they have the potential to be the best player on a playoff team.
With Graham, you're getting a guy that can play either guard position, and shoot the ball at a high level. He's averaging 18.5 points, 3.8 rebounds and 7.7 assists while shooting 38 percent from three-point range.
With defenses focusing on him aggressively, his production has dropped, but it will only help him in the long run. He competes on the defensive end, despite his size limitations and he has shown incredibly fast growth in just a season and a half in the league.
The vibe I get from Graham is that he wants to improve and that he wants to be great. Hornets fans should be absolutely thrilled with his progress so early into his career. Not many people thought he would ever be this good.
With Washington, you're getting a modern-day four man that can shoot, pass and finish around the basket. He's averaging 12.4 points, 5.4 rebounds and 1.9 assists while shooting 40 percent from downtown.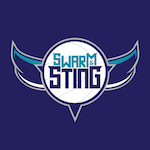 Want your voice heard? Join the Swarm And Sting team!
Write for us!
He, like Graham, has slowed down a bit as we move forward in the regular season, but he has proven enough with his play. He's one of the few guys on the roster who can hold his own defensively, and his three-point shooting is way ahead of schedule.
To add icing to the cake, he has also shown an advanced ability to put the ball on the floor, handle and make plays. He's very nimble for his size and has all the attributes to be a more than solid professional for a long time.
Best of all, Washington fits in perfectly with today's NBA. The shooting, the playmaking and the two-way promise are all really attractive. I feel like he will be an elite member of a supporting cast in the future.
Which one is going to be the better player long-term, though? I mean, both are going to be very good, but I personally would go with Mr. Washington. In my eyes, he's the best prospect on the Charlotte Hornets roster and has really intriguing upside.
Like I said before, fans should feel blessed that the Charlotte Hornets have both of these players long-term. They're going to play a major role in Charlotte rebuilding this team back into a playoff contender. Which would be your pick?