Charlotte Hornets NBA Draft: Arturs Zagars Could be a 2nd Round Steal
Heading into the 2020 NBA Draft, there will be a lot of talent for the Charlotte Hornets to look over. This prospect article will cover Arturs Zagars.
The second round of the NBA Draft often turns into a free for all of General Managers taking chances on high upside prospects. The Charlotte Hornets should seriously consider selecting Latvian point guard, Arturs Zagars late in the upcoming draft.
Zagras is going to be the next in a crowded crop of Latvians making the jump to the NBA. Following the recent success of Rodions Kurucs, Davis Bertans, and of course, Kristaps Porzingis, it's clear scouts have ramped up efforts in that corner of Europe. Zagras projects to be the first point guard prospect from Latvia to find a home in the NBA.
Despite not having a ton of professional experience up to this point, Zagras has performed when given the opportunity. Most notably, in front of a myriad of NBA personnel, he posted 18.9 points, 6.3 assists, and 1.9 steals per contest in the midst of leading his home nation to a spot in the U-18 International Championship. It is this type of performance that will have teams knocking on his door come draft time.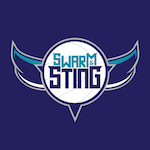 Want your voice heard? Join the Swarm And Sting team!
Write for us!
However, he has not received much playing time in professional league's overseas up this point. This is likely due to age; Spanish league typically favor seniority over development. Look no further than his fellow countryman, Kurucs, for an example of how a lack of professional experience doesn't necessarily equate to failure in the NBA.
After flirting with entering the draft the past two seasons, many project the 6-3 offensive threat to finally commit to the process this time around. Several mock drafts have him currently projected to be a late second-round selection.
Mitch Kupchak's team currently owns the Celtics second-round pick. If the season ended today, it would be the 56th pick, precisely in Zagras' range. Charlotte should highly consider taking a flyer on this long term project.
About Charlotte Hornets draft prospect Arturs Zagars
Strengths
Pure point guard
Variety of finishes
Creates off the dribble
Potential as a long-range threat
Good feel for the game
Can run a team
Above-average athleticism
Weaknesses
Slight of frame (6-3, 170 pounds)
Defensive liability
Can take another step as an athlete
Overly confident, leads to mistakes
The Latvian's offensive prowess is certainly an aspect to focus on. An innate ability to playmaker is arguably the most prized skill one can possess coming into the NBA in 2020. Zagars simply makes his teams better. He posted elite assist and pick-and-roll efficiency numbers with less than adequate teammates in many situations.
Additionally, he took a U-18 Latvian National Team from historically bad performances in 2015, 2016, and 2017 to an appearance in the championship game in 2018. Simply put, this is a guard that any General Manager should welcome running an offense.
The soon to be 20-year-old has shown flashes of having elite shot creation ability. In spots where he has been given the reigns of an offense, there have been some flashes of Trae Young in his offensive game. Of course, this is against low-level competition. However, that supreme confidence will translate as his career progresses. Posting seven assists and 35 points with some NBA level step-back threes sprinkled in, in the U-18 Championship is nothing to scoff at.
The pre-draft process is where prospects with little professional experience can raise stocks from the late second round to somewhere in the first round. All those doubts about low-level of competition can be washed away when an under-scouted player is able to dominate the likes of Bradley Beal and Anthony Davis (@DameD.O.L.L.A.R).
This could potentially be good news for Charlotte. With no combine or team workouts being available for this year's draft, it is unlikely Zagras' stock will shift much from the late second round. Kupchak and company may have the opportunity to get an absolute steal with the Celtics pick. That is if defensive deficiencies don't hold him back at the next level.
At 6-3, 170 pounds, it's undeniable that Zagras does not have the frame to defend even the smallest of NBA guards. Switches at the next level will present matchup nightmares for whatever team ends up with the international rising star. To put his frail frame into perspective, Young, the worst defender in the league before the season was suspended, gives up two inches to Zagras and weighs 10 pounds more.
However, at 6-3 and room to grow, with a proper weight gain regimen in place, Zagras could fill out nicely. Look no further than Portland's, CJ McCollum, for an example of how a prospect can fill out after being drafted. McCollum, also an extremely gifted offensive player, was only 6-2, 165 pounds coming to Lehigh University.
This was even after a growth spurt late in high school. In an interview with stack.com, the 25 points per game scorer said, "our staff did a great job sitting me down and going over what foods are healthy. It does affect you, it affects your healing, your soreness."
Without suggesting that Zagras will have a similar career trajectory to McCollum, it is logical that once basketball becomes one's full-time job, the keeping in shape aspect comes easier. A love for the craft, which one can see in any interview from Zagras, will go a long way in this department. In other words, there's a reason Chris Paul makes it work on defense, and Young simply doesn't.
An increase in weight and a few more inches, combined with an already respected quickness and athletic skillset, would push Zagras to that above-average defense, which can be beautifully coupled with premier offensive abilities.
Many Charlotte fans may look at the team's roster and see Zagras as repetitive. Adding another small point guard who presents problems on the defensive end of the floor? The Hornets already have two of that type of player competing for minutes in, Devonte' Graham and Terry Rozier, who the team owes a lot of money to in the coming years. However, coming from someone who's seen the worst that the NBA has to offer at Barclays Center for several years, every player is expendable on a perennial lottery team.
In other words, when a team is in Charlotte's position, it's difficult to say who is putting up empty stats, and who will be a core member of an eventual championship contender. For instance, Sixers fans were baffled when General Manager Sam Hinke traded reigning rookie of the year, Michael Carter-Williams, in his sophomore season. However, Hinke had the foresight to see that in the long run of the team's rebuild, Carter-Williams wouldn't garner rotational minutes.
It would be egregious to suggest that Zagras will end up as Charlotte's, Ben Simmons. However, when the Latvia product is NBA ready, perhaps Kupchak would've already decided that Graham isn't the point guard of the future for the franchise. Thus, as typically happens in a rebuilding situation, a spot to win those minutes is up for the taking once again.
When Zagras reaches his full potential years down the line, it's unfeasible to imagine who Charlotte will be trotting out. However, Zagras' offensive skillset provides the opportunity for him to slide into any offense and contribute. What team wouldn't welcome a playmaking savant who can spread the floor?
Point guards with an excellent offensive skillset but are small in frame are tough to project at the next level. In one world, teams see Young, who was universally pinned to be a bust at the next level because of struggles on defense.
However, an All-Star bid at 21-years-old quickly silenced the doubters. On the other hand, teams see DJ Augustine, a prospect coming up who scouts had similar questions about, and ultimately became an offensive spark off the bench.
Zagras, who should be thought of as a McDonald's All-American by whichever team selects him, could ultimately end up at either end of the spectrum. While the range is certainly wide, what is more certain is that the base skills he possesses signal a towering ceiling in the long run. This should be more than enough for a team to take a chance on him in the upcoming draft.