Charlotte Hornets: 3 players threatening LaMelo Ball for Rookie of the Year
The Charlotte Hornets seem to have hit the jackpot with the rise of rookie guard LaMelo Ball. Ball currently averages 14.6 points and 6.1 assists per game. He also leads all rookies in player efficiency with a rating of 18.3. Many believe that Ball is the front runner for the NBA Rookie of the Year award this season. However, he isn't the only rookie making a splash in their debut season. Let's take a look at three players that look to be Rookie of the Year contenders.
Tyrese Haliburton 
Tyrese Haliburton was the 12th pick in the 2020 NBA Draft and has surprised many with the season he is having. Haliburton is averaging 12 points, 5 assists, and 3 rebounds per game. The most staggering statistic is that Haliburton is shooting 49% from the field and 44% from the 3PT line. Haliburton continues to impress and is showing the competition that he is a Rookie of the Year contender.
Anthony Edwards
The number one overall pick had a sluggish start to his career. However, since becoming a starter, Anthony Edwards has been on a tear averaging 14 points, 4 rebounds, and 3 assists per game. While Edwards's rough start to his season may hinder his chances at winning the award, the second half of the season seems a lot brighter for the Rookie of the Year contender.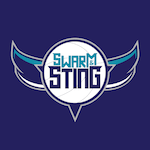 Charlotte Hornets
Our contributors are tasked with helping FanSided provide the best content on the Internet for their respective fandoms. In this independent contractor role, we are looking for contributors that can express their knowledge on specific topics and take the conversation further. In exchange, these contributors will be compensated for their work based on the performance of their articles.
Immanuel Quickley
The most surprising Rookie of the Year contender has to be Immanuel Quickley. The 25th pick in the 2020 NBA Draft has found a home in New York. The city starving for great basketball is falling in love with the University of Kentucky guard. Quickly is averaging 11 points, 2 assists, and 2 rebounds per game. Quickly has been a nice change of pace for the Knicks and can score buckets in a hurry. Quickly 's stock continues to be on the rise. Don't count him out as a Rookie of the Year contender just yet.
The NBA award season will be heating up as we enter the second half of the season. While Ball looks to be in the lead for the award, don't count out other contenders. Who do you believe is a contender for the Rookie of the Year award? Feel free to let us know in the comments.