Charlotte Hornets NBA Draft Profile: Josh Giddey
The Charlotte Hornets own their own first-round pick and are owed second-round picks from the Brooklyn Nets and the Los Angeles Clippers. Over the next couple of months, leading up to the 2021 NBA Draft, Swarm & Sting will take a look at prospects hoping to hear their name called on draft night.
Josh Giddey
Guard
Australia

Age: 18
Height: 6′ 8″
Weight: 205 lbs
College Stats/Awards
Josh Giddey played for the Adelaide 36ers in NBA Australia during the 2021 season. He played in 25 games averaging 11.4 points, 7.1 rebounds, 7.4 assists, and 1.1 steals while shooting 43.4% from the field and 31.1% three.
Primary Strengths
Giddey is an all-around floor general. He is a skilled ball-handler and crafty playmaker with the ability to make good decisions to get his teammates involved in the game. Giddey controls the pace of the game; he's patient and never in a hurry or flustered on the court. He has great court vision and is really good at scoring off the dribble. At 6′ 8″, he is a good rebounder, especially at the point guard position, and can post up against smaller guards.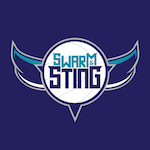 Want your voice heard? Join the Swarm And Sting team!
Write for us!
Primary Weaknesses
Giddey is an okay shooter from the outside; he's better at mid-range shots but needs to work on improving his percentage from three. He is an average defender. Giddey is okay athletically and needs to add a little more to his frame to transition better to the NBA game. Giddey shot 68.2% from the charity stripe this past season for the 36ers; to say he needs to improve as a free-throw shooter would be an understatement.
Draft Projection
Giddey's skillset reminds a lot of observers of Hornets' rookie LaMelo Ball, but don't expect Giddey to have the same transition and impact in his first season as Ball has in Charlotte. Giddey eventually should improve to become an impact player in the NBA that teams would like to run their offense on the court. He projects to be a mid to late first-round selection.
The NBA announced on February 26 that for this draft only, all college players must declare their eligibility, regardless of class, if they wish to enter the draft. The NBA Draft Combine will be held on June 21–27. NCAA players have 10 days after the end of the combine to withdraw from the draft.
The draft lottery will be held on Tuesday, June 22 on ESPN. The 2021 NBA Draft will be held on Thursday, July 29 from the Barclays Center in Brooklyn, New York. The draft will be televised on ABC (first-round only) and ESPN.